Specializing in the Greater Portland Area
Find It All.
Closer to Home.
Experience has its rewards.
We are located in Portland, Oregon, but we have agents licensed in both Washington state and Oregon. Our group consists of agents who have years of experience to months of experience, so guidance is always accessible for us. Collectively as a team we have always had the mindset for growth in every aspect. Whether that be personally, financially, or as a group. Most of our business roots from referrals and recurring clients.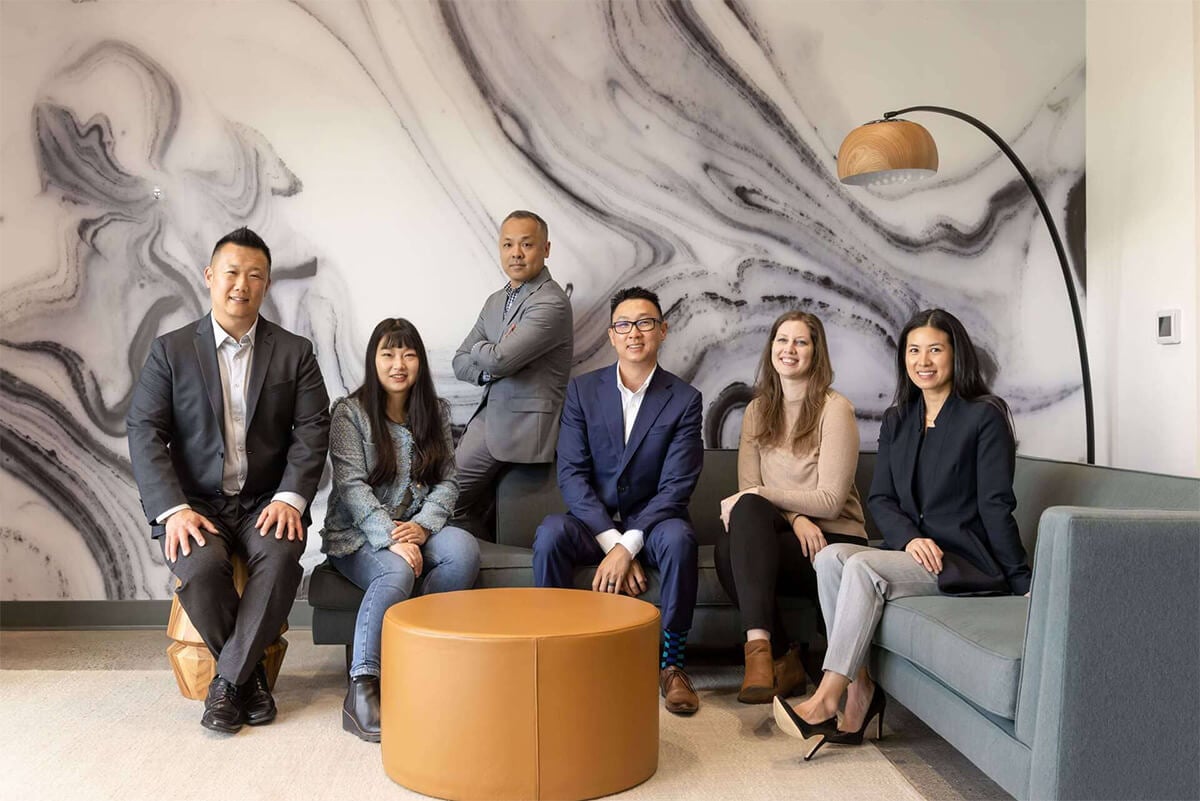 "Ranran was very professional, kind and helpful.  She was very thorough in gathering information about the properties.  We felt like we could trust her with offer estimates and how likely they would be to succeed, whether we were offering too much or too little etc., which ended up being very accurate looking back to what the other houses we were lo
…
oking at sold for.  She also pointed many things out that we otherwise wouldn't have noticed or thought about.  This very likely prevented us from buying a house we would have regretted after the first year or so.  She helped us find a great house and are happy here.  The people she recommended for financing and inspections etc also ended up being very good choices.  Definitely would recommend!"

"Henry is the nicest, most responsive agent I have ever met. We were looking at houses that were mostly above our price range, looking for a bargain in a hot market, and Henry was not at all put out by this. In fact, he seemed to love the challenge. We made two offers below asking price and both were accepted! His grasp of market trends and the inta
…
ngible elements affecting value were spot on. Amy was incredibly helpful as well and everyone at the Liu group was super competent and professional. I would highly recommend!"

"I met Joe over 5 years ago at one of his open house showings, and ever since, Joe and his team has helped me with buying and selling 4 homes as I've relocated across the metro area.  Joe and his team are great to work with, as they are responsive, knowledgeable, and generally have your best interest in mind.  For example, with our latest transactio
…
n, we were looking to invest in a condo as a rental property.  With Joe's understanding of our intent, he educated us on some of the challenges to be aware of with condo's as rental properties such as, HOA rental caps and special assessments.  Thanks to Joe I believe we found the right condo that exactly fits what we were looking for.  I would definitely recommend Joe and his team for your next real estate transaction as they will be there for you throughout the entire process!"

"My boyfriend and I started talking  about buying a house and moving in together last summer. We started going to a few open houses just to look and talk, however my boyfriend had no real direction until we met Pearl Bay. She was friendly, personable and professional. She explained that we needed to get pre-approved, something I knew, my boyfriend n
…
eeded a second voice, before we began the house hunting experience. She asked and listened to our wants and must haves we were looking for in a house and went above and beyond for us and for me too! During the process of buying our house I had additional properties that I decided to sell. Pearl helped on all aspects of selling my properties. She gave me some vendors names for getting my home ready for the market and helped find contractors to get the small repairs, found in the inspection, done quickly so the property would be ready for close. We found the right house that had everything we wanted and really love our new life together.If you are looking to buy, or in my case, buy and sell, We highly recommend Pearl. She will find you the house you're looking for."

"Joe Liu and his team were great to work with. His knowledge of the houses in our area landed us the perfect house that I never would have found on my own. We've been in our new home for 6 months and I love it more every day! Thanks for finding our dream home."

"Joe and his team are the absolute best! True professionals who work hard for their clients-day and night. We had a complicated situation that required a short turn around time and Joe was always ready with multiple strategies for every circumstance. We knew what to expect every step of the way which relieved a lot of anxiety for us. I truly don't b
…
elieve the deal with our former house and new house would've gone through if we had a different agent. We have recommended Joe and his team to our friends and family and are confident anyone who selects him as their agent will be thankful they did!"

"Joe and his team are tremendous! Joe represented me in selling my condo and his task at hand was not an easy one. We had a very difficult property to sell with a pending assessment and the unit being a secondary property. Joe had open houses frequently, constantly updated me on where we were on the process and was able to negotiate a sale and closu
…
re even with the assessment and crappy HOA. Very happy to have found and worked with Joe. Look no further, The Liu group is the best!"

"We worked with The Liu Group to purchase our first home and had a really lovely experience. We sent an inquiry via their website, and the following day received a phone call from one of their agents, Ashley. Ashley is truly a gem! She was extremely helpful throughout our search, and I truly believe that our home buying experience would have been a
…
miserable one had she not been there to help guide us. She went above and beyond, and we would absolutely recommend her/The Liu Group to anyone that asks!"

"Ashley helped us purchase our first house in the Portland area a couple months ago and we absolutely adore her. We could not have been more happy with the experience, she was so kind and supportive throughout the whole process. She is very knowledgeable on the industry and provides great information/suggestions. When it came time to put an offer in
…
, Ashley listen to our wants/needs and got us exactly what we wanted. Ashley will be our realtor for any other sellings/purchases in the future and we will recommend her to anyone we know looking to buy or sell! :)"

"Joe and his team are great!! They worked hard to market my property and were in constant communication throughout the process.They were able to sell my home for the price I wanted. I highly recommend them!"
Who you work with matters!
Ready to take
the next step?
Not sure if now's the right time to buy or sell? Need a reliable contractor? We would love to get to know more about you and your needs! Feel free to use any of the options here to get in contact with us!